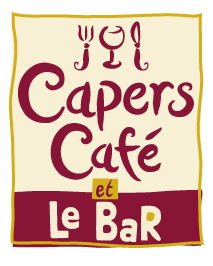 PASTRIES
---
Homemade Dessert Bars
lemon bar, really good brownie, raspberry bar, 7-layer bar, mint bar, peanut butter crispy bar, apricot bar
Carrot Cake

Black Bottom Cake

GIANT Homemade Cookies
snickerdoodle, peanut butter chocolate chip, coconut almond, chocolate chip, oatmeal raisin and ginger molasses
Muffins — Fruit or Bran

Bagels
toasted (or not) with cream cheese
BREAKFAST served daily until 10:30 AM
---
Omelette — A Better Way to Start Your Day!
3 eggs, breakfast potatoes and toast, choose 2 fillings from ham, cheese, onion, peppers, Daily's bacon or mushrooms
Meat Lover's Omelette
3 egg omelette with turkey bacon, tomato and cheese with a side of ham, bacon or sausage
East Bank Breakfast
2 eggs sautéed in butter and topped with ham and cheese on toasted French bread
Farmers Breakfast
2 eggs any style with choice of bacon, ham or sausage, served with breakfast potatoes and toast
Vegetable Scramble
3 eggs and fresh veggies, topped with assorted cheeses and toast

Two Eggs, Breakfast Potatoes and Toast

Breakfast Bagel
bagel of your choice, 2 eggs any style, a choice of ham, bacon or sausage and cheddar cheese
French Toast
thick cut, served golden brown with side of maple syrup and choice of ham, bacon or sausage
Oatmeal
cup or bowl
SIDE ORDERS
ham, bacon or sausage
2 eggs, any style
breakfast potatoes
toast (2 slices)


Side Orders
---
Two Eggs, Any Style
Ham, Bacon or Sausage
Breakfast Potatoes
Toast (2 slice)s
Yogurt
Assorted Cereals with Milk

SEASONAL SALADS made fresh daily!
---
Small or Large Salad
Choose from any of these options:
extra charge for our Joly Ravioli

Salad Sampler
served with French bread
Caesar Salad
Chicken Caesar Salad
Mixed Greens Salad
extra large or regular, served with your choice of our special dressings
Chef Salad
topped with turkey, ham, cheddar and Swiss cheese, avocado, tomatoes and sliced egg
Cobb Salad
topped with chicken breast, tomato, cucumber, blue cheese, avocado, bacon and sliced egg

COFFEES/ESPRESSO
---
House Blend Coffee
regular, decaf and a selection of hot teas
Espresso, Cappuccino, Latte, Mocha

Hot Chocolate

Extra Flavors
almond, vanilla, hazelnut, chocolate mint, and more


WINES/CHAMPAGNE/COCKTAILS
---
See our extensive wine menu

We offer wines by the bottle or by the glass, and also have a selection of half bottles available.

Our selection includes Cabernet Sauvignon, Merlot, Pinot Noir, Chardonnay, Pinot Gris, Sauvignon Blanc, and Rosé as well as Champagne and sparkling wines.

We feature wines from the Pacific Northwest as well as other regions.



LUNCH SPECIALS
---
Capers Box Lunch
---
House Made Hot Food
---
Soups, House Made from our own stock
see our daily selection, available as a cup or bowl
S.S.F.
bowl of soup, small salad, served with French bread
SANDWICHES
your choice of breads Russian rye, whole wheat, sourdough, Capers roll or garlic herb wrap; order a half or whole sandwich
---
Turkey Sandwich
oven roasted turkey, cream cheese, provolone cheese, sweet pickles, cranberry sauce and lettuce
Roasted Beef Sandwich
fresh roasted beef (no preservatives), cream cheese, served with Capers BBQ sauce and dill pickle
Hot Pastrami "New York style"
lots of pastrami, horseradish, Gulden's spicy mustard, Kosher dill pickle, provolone cheese and cream cheese
Baked Ham and Swiss Cheese
honey glazed ham, dijon mustard, Swiss cheese, cream cheese, lettuce and sweet nubbin pickles

V.O.P. — Vegetables Only, Please
avocado, tomatoes, lettuce, cucumbers, cream cheese, served with Capers special sauce, add hummus for additional charge
Tuna Salad Sandwich
house made tuna salad, mayonnaise, lettuce and tomatoes
Lox and Bagels
served with cream cheese, capers, onions, pickle and lettuce


and just so you know...
Capers Catering
Capers Café & Catering Company is a full service café and catering establishment, available for weddings, seminars, business meetings, banquets, company picnics, in business offices, ballrooms and parks.

Also available is our in-flight catering that serves corporate travelers in the air. We never take shortcuts and our work is 100% guaranteed.

Contact us today for a quote or drop by our restaurant location off Airport Way and just have lunch.